Music, it's a language on it's own. In times of happiness, heartache, or sometimes both, it keeps me sane. I don't know about you, but I truly love to see music artists (sometimes of different genres) take the stage together, and create amazing songs.
Just a few of my favorite music collaborations, in no particular order.
Nelly and Tim McGraw – Over and Over
Green Day and U2 – The Saints are coming
Aerosmith & Run DMC – Walk this Way
Last month, Trident invited over 3,000 people to watch a live performance between DJ Steve Aokie and Duran Duran, kicking off their "See What Unfolds Live" event series.
Not only was it an awesome event, but they also launched an exciting music video competition. For the past month, entrants have been submitting music videos on Genero.tv for the special remix of "Hungry Like The Wolf." You can check out all the finalists and winner here.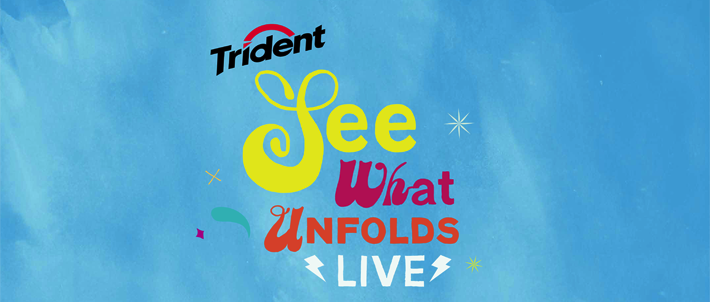 Thanks to Trident, one of you is going to win a years supply of gum, in all different flavors. Woohoo – enter below to win!
I received promotional items from Trident for my time. All personal thoughts are my own.